So you're considering opening an account with bet365, but wondering if they're any good? We can help. This bet365 review comes in two parts. First we'll give you our opinions, and then we want to hear yours. So you get the benefit of our experience (having had accounts with them since 2005) and then see what other users are saying about them…
Overview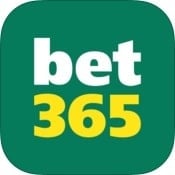 User Rating:
★★★★☆

(

16

reviews )
Bet365 are one of the most popular online bookies. Based in the UK and licensed by the British Gambling Commission, they have built up a strong reputation for good service. They also have great offers and more ways to bet than almost anyone else. That's why so many of their customers keep on coming back for more.
Join bet365 Now   
New Welcome Bonus For New Customers
18+ Ts & Cs Apply. Click link to see full details and Terms & Conditions relating to the brand new bet365 welcome bonus. 18+ New customers only.
So Is Bet365 Any Good?
Our bet365 review takes into account our experience of betting with them since 2005. So we can say with some authority that bet365 are at the forefront of the betting industry when it comes to the features they have available.
Over time they have continued to improve their service and add more features and offers. Not many other bookies have as much to offer as they do. What's more, they're usually first when it comes to releasing new features. In our experience, bet365 lead and others follow.
Features & Offers
You can get access to in-play betting, some of the best live streaming on a range of sports, and they also feature on our list of bookies that have in-play cash out.
Existing customers can get a range of bonuses. They are usually rated as one of the best places to bet on horse racing, including offering best odds guaranteed.
Their website is professionally designed with a responsive layout, meaning it's always easy to find what you're looking for.
Customer Service
No bet365 review would be complete without mentioning their customer service. We haven't had to use it often, but every time we have contacted them it has been a positive experience.
Their support staff appear to be UK based, which means no foreign call centres and no language barrier. They can be contacted by phone, e-mail or live chat. In fact, for the purposes of this review we've tried them all. We just asked a basic and inane question, just to see how they would reply. The responses we received were usually fast, courteous and helpful.
Choice of Markets
Because bet365 are one of the biggest online bookmakers, they can offer a very wide choice of betting markets. They offer prices on just about any sport or novelty event you can imagine. Overall, we have found that the odds are generally very competitive compared to some other online bookies.
Payments & Withdrawals
There are a variety of different ways to withdraw your money from bet365. They support every payment and withdrawal method you'd expect from a leading online betting site.
In our experience, most withdrawals have been processed instantly, as soon as they were requested. All this makes for one of the fastest and easiest payout system of any of the major online bookies.
Summary: Recommended

We recommend bet365 as one of the best online bookmakers around. They offer a first rate service, good odds and loads of extras. Just check out the bet365 reviews below written by real customers, and you'll see we're not alone in rating them highly. Overall, definitely recommended.
Join bet365 Now   
New Welcome Bonus For New Customers
18+ Ts & Cs Apply. Click link to see full details and Terms & Conditions relating to the brand new bet365 welcome bonus. 18+ New customers only.
---
Your Bet365 Reviews
The following bet365 ratings are written by real members of the Which Bookie community. So now you know what we think, you can see whether other people agreed. Here's how you rated bet365.
★★★★☆

(

16

reviews )
"
Top experience for me so far can't say enough about how the support people have helped me out with every question. I was new to gambling online so I joined up based on other positive reviews on here and can honestly say I made a good decision. The mobile product is so fast and has great features. I will never set foot inside a bookmaker shop again as I don't need to. Now I get a much better service right through my phone. A++
"
"
Don't get what all the fuss is about with bet365 personally I think there are way better bookies out there. Yes the bonus is big but they make it hard to get with messing around with a bonus code and then you have to bet it through a few times before you can withdraw. They are good for streaming but very average for everything else. Doesn't matter what you bet on there is a better option out there.
"
"
Not sure if it's just the stuff I bet on but I often find the odds at 365 are not the best. I always compare to my other accounts at Betfair and Hills before I bet and 99 times out of 100 the odds are better at one of those. I'm not really sure why anyone bothers with bet 365 when you can get a better deal with other bookies.
"
"
365 are just bang average. they say they are the biggest and bestest and some people believe them but when you get down to using their site it is nothing special. there are plenty better places to bet
"
crap advert but everything you need
★★★★☆
"
bet365 seem to have everything you want from an online bookie. decent sign up bonus, pretty much the best horse racing offers, streaming and inplay, good app. the only complaint is their f***kin TV adverts with that cockney idiot drive me up the wall. hey ho, doesn't to me betting with them though.
"
"
They may well have some cockney wide boy saying he can watch a million games in a day but the reality is he won't have been able to bet on them. I signed up to get their bonus and you have to wait for a code in an email that never arrives and then put it back into the site and then deposit and bet before they pay your bonus. And you only have a few days to do it all in which you have no chance when they don't even send the sodding code email out in the first place. This is the worst sign up bonus at any bookie and I'm never using them again. Sticking at Betfred at least they are honest.
"
"
they have good features and offers better than other sports betting sites
"
"
365 are a good solid bookie with nice offers for existing customers and a big bonus for new customers. live streaming is a big benefit. sometimes get bets limited but only on certain bets. it's normally ok and they pay out no problems.
"
"
I've been with bet365 for over 3 years. For me they are the best online bookie. The support is really helpful, I can always find what I want to bet on, odds are good and payments are fast. Money normally in my bank within a couple of days.
"
"
Signed up with bet365 last year. I bet mainly with the mobile app which is pretty good. Best thing about them is same day payouts plus the free live streams. Would like to see them do more price boosts although normal odds are quite good.
"
"
They have been very good for me. Support fast and helpful, website easy to use, lots of offers and the live stream is the best part of all, fantastic choice of sports to watch for free. Would not hesitate to recommend them.
"
"
Bet 365 suck as an online bookmaker. Got my account limited almost straight away. They would not let me bet more than 10p!!! Seriously, what?? I had only placed one bet with them. Stay away if you want to actually bet some proper money.
"
"
Happy with bet365, never had any problems with them. Withdrawals always on time, bets always honoured. Would recommend.
"
"
I have had my bet365 account for just over 2 months and they have been pretty good so far. Used live streaming to watch Wimbledon tennis and bet in play. some good opportunities if you know anything about the game. Won a few quid so was able to test withdrawal speed as well and that was fine. Would like to see more bonuses but otherwise no complaints about these guys.
"
"
Well for me bet365 is the best online betting site there is and I have tried them all. Nothing else comes close.
"
Free Streaming Is The Dogs
★★★★★
"
Never seen anywhere else where you can watch this much sport for free. Just deposit some cash in your account and you're good to go, don't even have to bet on the match and you can still watch as much as you want. Seriously just sign up in like 5 minutes or whatever and you can be watching unlimited live sport. Why buy cable TV?
"
Leave Your bet365 Review