Betfair Exchange is one of the biggest bookmakers available on-line but with a twist! As well as their sportsbook, they offer the world's biggest betting exchange. You aren't trying to beat the bookie but instead you bet against other Betfair users. To make this even more enticing Betfair are offering new customers a massive £100 in Free Bets. To claim the Betfair sign up bonus, simply click the green button below.
Join Betfair Now   
£100 in Free Bets For All New Customers
18+ Ts & Cs Apply
Alternatively, read on to hear a bit more about Betfair as well as details of the bonus terms and conditions.
Betfair In-Play Betting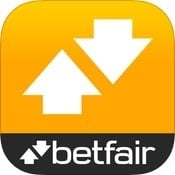 Betfair were one of the first to offer in-play betting for their customers and as such are probably still the best at it. The sheer quantity of sports and betting markets that Betfair offer in-play  is massive! Whatever time of day or night you want to have a bet, there will undoubtedly be sport currently in-play to bet on.
In case you aren't aware of in-play betting, here is a brief description of how it works and some ways it can benefit you. The traditional way to place a bet say on a football match or race was to make sure you had your bets picked out and placed before the event started. With In-play betting you can place your bets during the event. This leads to some great betting opportunities and the chance for better odds.
Examples:
Example 1 – You decide you think that the game you are betting on will have at least 3 goals in it but the odds before kick off are only 2/1 and you want better odds. This is where you have the chance to get better odds if you wait until the match is under-way. With patience and a bit of luck if there are no goals after 5, 10 or even 15 minutes you can still place your bet. The only difference being, that the odds would have now lengthened in your favour for example 3/1.
Example 2 – A clear favourite are playing a much lesser opponent in a match, in this example Barcelona vs Grimsby, as you would expect the odds on Barcelona winning would be tiny so you decide not to place a bet but wait and see what happens. Low and behold after 20 minutes Grimsby take the lead with a screamer from 30 yards against the run of play I may add. At this point the odds on a Barcelona win would lengthen giving you a better return for your money. You can place a bet at this point and if Barcelona turn the game around to win you will benefit from the improved odds!
There is a lot more on offer at Betfair exchange including Casino, Slots, Poker, live in-play event streaming and the well advertised CASH OUT option.
Join Betfair Now   
£100 in Free Bets For All New Customers
18+ Ts & Cs Apply
How Do You Claim The Betfair Sign up Bonus?
It is simple! Just open a new account make a deposit and place your first bet. You will then receive the £100 in Free Bets free bet as part of the Betfair sign up offer promotion.
The Betfair Sign up bonus is the perfect way to get started using the world's leading online betting platform. They have industry leading odds thanks to the power of the exchange, plus many other great features. If you don't have an account already, you've been missing out.
What Are The Betfair Sign-up Bonus Terms and Conditions?
All betting offers are subject to standard terms and conditions, and the Betfair sign up bonus is no exception. You will be able to read through the full Ts and Cs relating to this offer before you decide to open your account. They will be displayed after you have clicked the green button above.