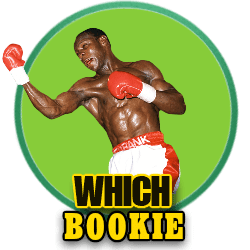 There's nothing quite like the excitement of a big fight night. No other sport can rival boxing in terms of the build up and anticipation before a showpiece fight. In fact, probably the only thing that can make it mean more is when there's money at stake! Which is exactly the reason why betting on boxing is so popular.
But where's the best place to bet? In this article, we'll show you the best bookies for boxing, and guide you through what to look for when deciding who to bet with. We'll also explain the most popular markets, and give you some ideas about strategies you can use for maximum profit.
Where To Get The Best Odds On Boxing
As any professional punter will tell you, the key to making a profit is not knowing who will win every time. Because obviously, that is not possible. The real trick is making sure that when you do win, you get the best possible odds on your bet.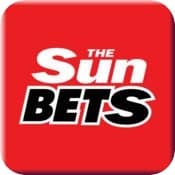 We studied the odds for outright bets on every professional boxing match over a period of three months. We wanted to find the best bookies for boxing odds over a prolonged period of time.
As you would expect, both Betfair and bet365 are better than most of the competition. It's also worth taking a look at 888sport who came out well in some of the other markets like round betting. But the results showed that Sun Bets have the highest odds overall.
SunBETS Get Best Odds on Boxing at Sun Bets
Sun Bets were consistently best or equal best odds on nearly every outright market we recorded. They blew some of the other online bookies away in terms of the value they offered on boxing, and their user ratings are good too. So if you don't have an account with them yet, we would definitely recommend joining.
Best Bookies For Boxing In-Play Betting
Many people who watch boxing like to place their bets in-play. This can give a distinct advantage. If you can spot when a fighter is starting to get tired, or has been shaken by a big punch from his opponent, you can react to that and place your bets accordingly.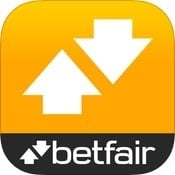 So if you want to be able to take advantage of situations like this, there are three things you need to ask your online bookie:
Do they turn all or most of their boxing markets In-Play?
Is bet placement fast and easy?
Can you cash out your bet?
The bookmaker that fits all of these criteria is Betfair.
Betfair Bet In-Play on Boxing at Betfair
Betfair are a great choice for in-play betting on most sports. Unlike some other bookies, they have in-play betting on nearly every boxing market, and they also offer cash out in-play on a wide range of sports, including boxing.
Therefore, if you open a Sun Bets account for best odds on bets placed before the bout, and a Betfair account for betting in-play, we reckon you'll have all your boxing needs covered. So now let's look at which boxing markets are available, and how to bet on them.
How To Bet On Boxing
There are several options when it comes to betting on boxing, and the more you know, the better your chances of success. We will now go into more detail about some of the different betting markets that you will find, and discuss a few potential strategies you could use.
Outright / To Win Fight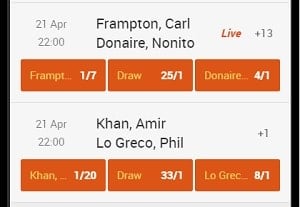 As with most sports, the outright market is probably the simplest, because you're just betting on who will win the fight. There are no other criteria to consider, other than the fact that with many of the best bookies for boxing, you can also bet on the draw. However, draws in boxing are very rare and not many people tend to back this outcome.
Bear in mind that in many fights, one boxer tends to be a heavy favourite and it's usually quite easy to pick the winner. There don't tend to be that many shock results. Therefore, the odds on the favourite are often very low, even if you use the bookie with the best odds as described earlier in the article.
If you're happy betting at short odds, you can certainly get a good success rate simply by backing short price favourites in boxing. But many people prefer to look for bigger wins. So you may sometimes need to look at some of the other markets to get a better return on your bet.
Fight Outcome / Method of Victory
This market lets you choose not only who will win the fight, but how they will win. Different methods of victory are usually grouped as follows:
By KO (knockout), TKO (tecnhical knockout) or DQ (opponent disqualified).
By Decision (on points) or Technical Decision.
So because there are more possible outcomes in this market, the odds are higher than just the outright win market.
Round Betting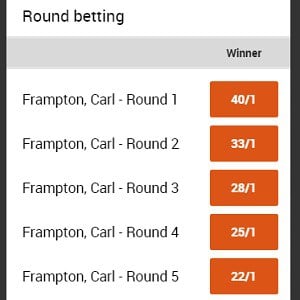 The Round Betting market offers the opportunity to get the highest odds. Here you can bet on which fighter will win, and which round he/she will win in.
Options to bet on a fighter to win on points, or to bet on the draw, are both also included in this market. In a 12 round bout, that gives 27 different possible outcomes. Therefore, the odds on each one are naturally going to be much higher. Think of it as the equivalent of the correct score market in football betting.
So the round betting market offers the biggest potential wins when betting on boxing. But of course, it's harder to predict the outcome. You do have the option to split your stake to cover more than one outcome though. So if you felt that a fighter would win within the first 3 rounds, you could split your stake to back him to win in round 1, round 2 and round 3. The odds would mean you'd get a good profit if any of those outcomes happened.
To Go The Distance
This is a simple market in which you decide whether the fight will last all 12 rounds or not. Therefore there are only two outcomes to bet on, Yes or No.
It's possible to get a decent success rate when betting on this market. Check the stats and the history of each boxer and ask yourself the following:
Are the fighters evenly matched?
Do they have a reputation for durability and rarely having been stopped in the past?
If there is a favourite, is he/she an aggressive boxer or does he/she prefer to wear their opponent down?
How many of their previous fights have gone the distance?
The answers to these key questions should give you a good idea of whether the fight is likely to go the distance or not. There can still be surprises, but you'll certainly win more bets than you lose.
Total Rounds Over/Under
This market allows you to bet on the total number of rounds the fight will last for. The advantage here is that you do not need to specify who will win, just how long it will last.
For example, let's consider a market of Over/Under 3.5 Rounds. There are only two options to bet on, either Over 3.5 Rounds or Under 3.5 Rounds. Therefore, you would approach the market as follows:
If you think the fight will last for 3 rounds or less, you would bet on Under.
If you think it will last for 4 rounds or more, you would be on Over.
You will find that similar markets are available for Over/under 4.5, Over/Under 5.5, Over/Under 6.5 etc.
Resources & Further Reading
The following websites were used as references in compiling this guide. They also offer useful information to anybody who bets on boxing.
BoxRec – the boxing database and record keeper. Get full stats and records for every professional boxer, plus a unique ratings system. This site is very useful when following some of the betting strategies outlined above.
ESPN Boxing – Use this to see the schedule and news of upcoming fights.
WBF Boxing Rules – Before you bet on any sport, you naturally need to know the rules. For example, if you are in any doubt over what constitutes a KO, or TKO. Or perhaps you are unsure about how judges arrive at points decisions. This is essential pre-reading.
We hope that you have enjoyed reading this guide to the best bookies for boxing, and the betting options available. We welcome any feedback via our contact form. If this article was helpful, please consider sharing it via any of your social media channels.