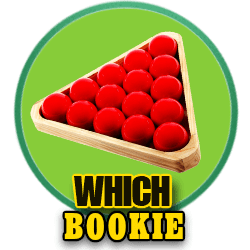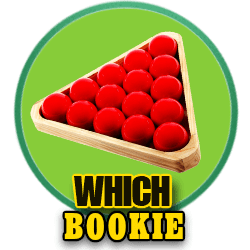 Snooker is a really interesting sport to bet on, particularly when betting in-play. As a result, it's becoming increasingly popular with punters. However, not all online bookmakers give the sport the coverage it deserves.
Today, we'll show you which are the best bookies for snooker betting, and what you should look for when choosing where to bet. There are several criteria which you might consider when choosing a bookmaker for snooker. So we'll begin by identifying the most popular features that people look for.
Where To Get The Best Odds On Snooker
As a punter, obviously you always want to make as much profit as you can on your winning bets. So it stands to reason that the first question you would ask is which bookie offer the best snooker odds?
With traditional bookmakers, the prices usually vary depending on what their odds compilers feel about each individual event. So you need to take a broad view when it comes to getting the best odds. We've found that bet365 are usually very competitive, but you can't guarantee that they'll be top price on every bet.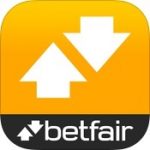 However, you can virtually guarantee that Betfair will always offer odds that are very hard to beat. This is because they use the power of their exchange to increase the prices they can offer in their sportsbook. So the best bookies for snooker odds are almost always Betfair.
Betfair Get Best Odds on Snooker at Betfair
If you only want to place a one off bet, it may also be worth looking at the bookies sign up offers. Some sites offer to double your odds on your first bet, or boost the profit on your first winner. This will yield the most profit on a one time bet, but Betfair will give you the most profit on a consistent basis.
Best Bookies For Snooker Live Streaming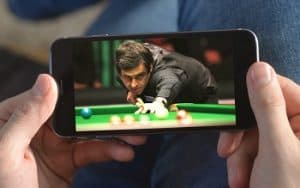 These days most major snooker tournaments are shown on free to air TV. But what about those times when you can't be near your television? That's when the best snooker bookies should be able to step in and help you out.
You might already be aware that some bookies offer live streaming on a variety of sports. Mostly it's only horse racing, but some sites stream other sports as well, including snooker. For example, Betfair stream some snooker events, and William Hill have been known to show a few as well. But not all bookies live streaming services are the same. Here's what to look for:
Can I watch a wide range snooker matches, or just a few now and again?
Are the pictures fast and good quality?
Can I watch from desktop, tablet or mobile?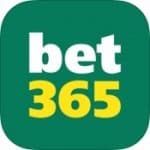 The only site that can answer yes to all three of these questions is bet365. They are head and shoulders above the rest when it comes to live streaming.
bet365 Watch Live Streaming at Bet365
T&Cs and country restrictions apply to their streaming service, so be sure to check these first. But as long you are in a country that qualifies, you certainly won't find a better place to watch live snooker online than bet365.
They show more matches than any other bookie, and the picture quality and speed is second to none. So if you want to watch the game while you bet, and can't get to a TV, bet365 come very highly recommended.
Best Bookie For Betting On Snooker In-Play
Betting on sports in-play is massive these days, because it gives you so many more opportunities to profit. We'll discuss some strategies you can use later. But for now, let's concentrate on which is the best place to bet in-play on snooker.
When deciding where to bet, there are three questions you should always ask.
Are there options to bet in-play on different markets, and in every match?
Do the odds update quickly, and is it easy to get your bets on?
Can you cash out your bet?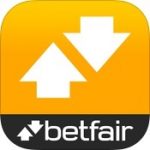 Honourable mentions go to bet365 and also 32Red Sport, both of which are good choices for in-play betting. But again, the site that can answer yes to all those questions is Betfair.
Betfair Bet In-Play on Snooker at Betfair
Betfair have a choice of in-play betting options, with up to date live odds. Bet placement is fast and easy compared to some other bookies, and they have that all important cash out option to let you lock in your profit at any time. There is no better choice for in-play betting on snooker.
Most Snooker Markets & Betting Options
This is one area where it's hard to pick an overall winner. You'll certainly find that some sites are much better than others in terms of event coverage, and the range of markets they offer. However, there are several bookies that offer an equally good selection.
The following sites can all be classed as the best bookies for snooker in terms of the choice of markets and range of events they cover. Click on any one and you'll get access to a comprehensive service.
Get the best choice of snooker markets at Betfair, bet365, Paddy Power or williamhill
We'll discuss some of the most popular markets later in this article, and explain how each one works. But you can be sure that they will be available at all of the bookies listed above.
Which Bookies Have The Biggest Payouts On Snooker?
If you're either a high roller or somebody who likes to back longshots at high odds, then you may want to know which bookies have the highest maximum payouts on snooker. Usually the best option for punters who win large amounts, or who win regularly, is the Betfair exchange. This is because they do not limit your account if you win.
Of those bookies we have recommended above, the maximum payouts on snooker betting markets are as follows:
If you are comfortable with using the exchange then Betfair is the obvious choice. However, if you prefer traditional sportsbooks then bet365 or William Hill are the best bookies for snooker in terms of the biggest potential wins available.
How To Bet On Snooker
As we mentioned earlier, there are many ways to bet on snooker. So let's take a look at some of the markets which are available at the betting sites listed above. As you'll see, these give you many different opportunities to profit, especially if you watch the match and bet in-play.
Outright Win, Place & Each Way Bets
Like other sports, outright bets can be placed on the overall winner of a snooker tournament. These bets can also be placed each way, meaning you would also get a payout (usually at 1/2 odds) if your selection finished second.
Because picking the overall tournament winner is usually harder than picking the winner of an individual match, the outright market tends to offer higher odds. It is usually possible to cash out on this market. So a popular strategy is to back a player at the start of a tournament, and then cash out for a guaranteed profit when he/she reaches the later rounds.
Match Bets
You can also bet on the winner of each individual match in the tournament. This is probably the most popular snooker betting market.
Match bets are particularly suited to people who can watch the match and bet in play. By identifying key moments in a frame, you can often predict a change of momentum in the match. You can also tell if a player is starting to make mistakes, or is losing composure.
It's also worth considering the effect that an interval can have on the match. Often a player who has been playing very well before the interval can come back and struggle to replicate that performance in the next session. The opponent can frequently use the interval to regain his composure and will conversely improve afterwards.
Learn to read the game and spot common patterns, and you will find many opportunities to profit.
To Win The Frame / Session
Snooker matches are broken down into frames. A match is won by the player who gets to a certain number of frames first, for example "Best of 11" means first player to get to 6 frames. Matches tend to be longer in the later stages of a tournament.
A session usually consists of 5 frames, before the players take a short break. You can bet on the winner of each individual frame, or on who will win the most frames in a particular session.
If you have a good understanding of snooker, then frame betting is particularly interesting. By judging the position of the balls on the table, you can often get a good idea of which player is most likely to win the frame from the current cue ball position. A little expertise and experience can go a long way in this market.
Highest Break, Century Break or 147 Maximum Break
Breaks are obviously a massive part of the game, and most of the best bookies for snooker have markets on which player will score the highest break in any particular match, session or frame. You can also bet on who will score the most century breaks or maximum breaks, and also on how many of each there will be in the entire tournament.
Resources & Further Reading
The following websites were used as references in compiling this guide. They also offer useful information to anybody who bets on snooker.
Snooker Tournament Calendar – stay up to date with the tournament schedule for 2018.
Snooker Player Stats – this is an invaluable resource for punters. You can see players ranked by a number of stats which you can use to help pick the most likely tournament or match winners.
Rules of Snooker – For beginners, you need to know the rules before you place any bet! This might seem like stating the obvious but you'd be surprised how many novice punters wade in and start laying money down without having a full understanding of what they're betting on. Don't make that mistake – read this first!
We hope that you have enjoyed reading this guide and have found it informative and useful. If so, please consider sharing this page via any of your social media channels. Thanks for reading, and we wish you well with your snooker betting.