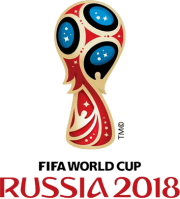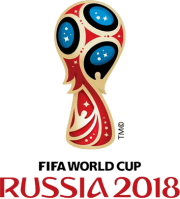 The 2018 FIFA World Cup is set to be the biggest football tournament of all time. The eyes of the whole world will be on Russia as we count down to the big kick off on 14th June. Over a billion people are expected to watch on TV.
Every major bookie will be offering odds on the tournament. But do you know which ones you should bet with? Today, we'll show you the best bookmakers for World Cup 2018 betting. So if you want to know where to get the best odds, the most generous offers and the biggest choice of markets, we're here to help.
Bookies World Cup Offers 2018
Most bookies release their offers within a day of kick off. So be sure to bookmark this page and check back regularly to stay up to date with the latest offers.
As soon as an offer goes live, you'll see it right here.
Remember that we're looking specifically at offers and bookies for the World Cup. Many sites target World Cup betting specifically and they often publish special offers that you may not see for the rest of the year. Therefore, the recommendations in this article might be slightly different to the guide on the best bookies for football overall.
In addition to the offers on this page, many bookies offer free bets for new customers which can also be used on the World Cup. It's also worth bearing in mind that some bookmakers offer live streaming on football which is a handy extra service, especially if you can't be near a TV to watch a match.
Choosing The Best Bookmakers For Russia 2018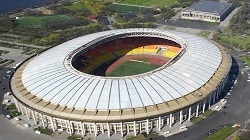 We understand that many people who bet on the World Cup aren't necessarily regular punters. So if you're not familiar with the best places to bet then don't worry. We get it, and we're here to help!
In fact, you've already taken the first step by reading this guide, because it means you're intending to bet online. Good call! If you go into a high street bookie, you'll get worse odds, and you won't see any of the offers we'll be bringing you here. So you're already well ahead of most people.
When you choose an online bookmaker, you get access to loads of features that you'll never see on the high street. These include the special offers we'll be listing above, plus better odds. What's more, you don't have to queue up with other punters, or deal with the cashier in the shop. Instead, you get the speed and convenience of being able to place your bet from anywhere using your phone.
Recommended Bookie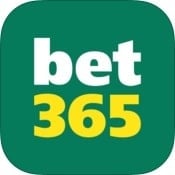 So now you know why the best bookmakers for World Cup betting can only be found online. But which one should you choose?
Well, the good news is that the offers listed on this page only come from top rated online bookmakers. So you can choose any one with confidence, safe in the knowledge that you're joining a site you can trust.
But if you'd rather just pick one bookie and place all your bets there, we would recommend bet365. It's the one online account that is really a "must have" when it comes to football betting.
bet365 Bet on World Cup 2018 at bet365
We usually find that bet365 have the best overall odds, and the biggest choice of markets to bet on. They also have better ongoing offers for existing customers than anyone else.
If you're new to online betting, you'll also find their customer service to be friendly and helpful if you ever need anything. Overall, they're a great choice for both new and experienced users.
World Cup Betting Offers Explained
Now you know which bookie to choose for the best overall service, and also what special offers are available from other recommended sites. So we'll round up by explaining what the offers are and how they work.
Enhanced Odds – This is a special offer in which the bookmaker offers you the chance to place a popular bet at odds that are astronomically higher than you would normally get. Usually the bet is a favourite that most pundits think will easily win.
This type of offer is for new customers only, and applies to your first bet. So you'll need to open a new account to get it. The "enhanced" part of the profit might be paid in free bets, which you can then use to place any other bet you like.
Money Back – A money back offer means that you can place a bet and if you win, you keep the profit as normal. But if you lose, you get your money back. The offer will state whether the money back is in cash (which means you can withdraw it) or as a free bet (which means you can use it to try again and place another bet).
We hope you have enjoined our guide on the best bookmakers for World Cup 2018. You now know what offers are available, and have an overview of how they work. Therefore, we hope you are in a position to make an informed decision about where you want to bet.
Thanks for reading. We wish you good luck with your World Cup bets, and most importantly we hope you enjoy what is set to be a magnificent tournament!