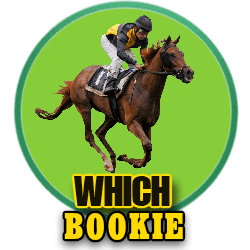 There is a huge range of online horse racing bookies for you to choose from these days. They all tell you they're the best, so how do you know which one to bet with? Even experienced punters can often find the choice confusing.
But there's no need to be daunted by the number of options available. At Which Bookie, we're here to help you find the best online bookmakers for horse racing.
We know exactly what people look for when choosing a bookmaker. In this guide, we'll explain what to look for, and reveal which bookie is best in each category.
#1 Recommended Horse Racing Bookie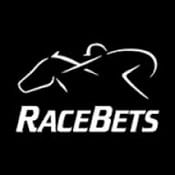 Most online bookmakers have at least some horse racing promotions, and every one will tell you that they are the best place to bet. However there is one site that stands out as offering better promotions than anyone else, and that is RaceBets.
RaceBets are a dedicated horse racing bookie. They don't do anything else, so they can just concentrate on racing. And that means they do it very well! Not only do RaceBets have more promotions than other bookies, but more importantly, their offers are actually useful. They really will help you make more money. Here's an overview of what is on offer:
Best Coverage – The only bookie to offer racing from all over the world. Includes UK, Ireland, France, Spain, Italy, Sweden, Norway, Finland, Australia, New Zealand, Canada, USA, Malta & Mauritius! What other bookie covers all that?
Money Back – Get your bet refunded if your horse:

Falls at the first fence
Refuses to race
Is beaten by a nose

Live Streaming – watch every race live from all around the world
First Past The Post Payout – You will be paid out as a winner if your horse is first past the post, eve if it is later demoted or disqualified
RaceBets is a specialist site and they offer an unrivaled racing service. If you are serious about betting on the horses, and want the best chance of making a regular profit, then this is one online betting account that you definitely need.
Join RaceBets Now   
£50 Bonus For New Customers
18+ Ts & Cs Apply. New customers only. Minimum deposit £/€10 – must play through once. 100% Maximum bonus £/€50 on first deposit only. 5x wagering at minimum odds of 1/2(1.5). Must be completed within 45 days of registering. T&Cs apply. 18+
Don't forget that when you open a new account at RaceBets you can also claim their £50 Bonus for new customers. That's in addition to the offers listed above, which are available to all customers, every day.
Where To Get The Best Odds On Horse Racing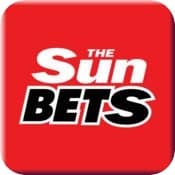 As we mentioned earlier, Best Odds Guaranteed is a horse racing offer designed specifically for people who take early prices to try to get better odds. The offer protects you if the price goes up instead of down.
With Best Odds Guaranteed, if you take an early price but the SP turns out to be higher than the price you took, the bookmaker will pay out your winning bet at whichever price is higher.
These days, most horse racing bookies offer Best Odds Guaranteed. In fact if you find a bookie that doesn't, you should think twice before you bet there. However, SunBets have early prices on more races than most other bookies. Of course, the more races that are priced up early, the more chance you have to take advantage of Best Odds Guaranteed, and the more profitable bets you can place.
So as you can see, with this offer, not only do you get paid out at better odds, you actually get more opportunity to profit than if you'd just placed your bet at SP. If you regularly take early prices, this is one offer that you won't want to miss out on. We'd certainly recommend that you open a SunBets account to take advantage of this.
Sun
BETS
Get Best Odds at SunBets
When you join SunBets you can also claim their sign up offer. This is available today to all new customers.
Best Horse Racing Bookies For Live Streaming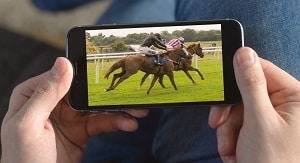 People often ask us which bookmakers offer live streaming. Not all horse racing bookies offer this service. In fact, only a handful of them do. It's definitely a big bonus to be able to watch the races after you've bet on them, especially when you can do so on your mobile or tablet.
In our opinion, Betfair is the bookie that offers the best live streaming service for horse racing. Their live streams are fast and display well on all devices. Because the streams are reliable, you can use them to bet in-play, as long as you bear in mind that there is a slight delay on all live streaming pictures. You can watch any UK or Irish race for free, as long as you have bet 50p or more on the race.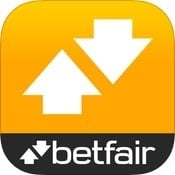 Betfair Watch Live Racing at Betfair
If you don't have a Betfair account yet, you can claim their sign up offer when you join today. Full details of the bonus can be found here. You can also read a full review of Betfair to see what other users think of their service.
How To Bet On Horse Racing
There are many ways to bet on horse racing, and many different selection methods and systems. We have separate articles that go into some of these in much more detail, so check out our horse racing questions for more information. But today, we just want to outline the most popular betting markets which you can find at any of the horse racing bookies featured on this page.
Win Market
The simplest and most popular betting market in horse racing is the win market. Quite simply, you are picking which horse will win the race.
You can also bet on this market each-way. This means that your stake is effectively split into two. So half your stake backs the horse to win, and the other half backs it to place (see below). This type of bet is typically placed on outsiders at bigger odds, and means that you can still get a decent return on your bet even if your horse places but doesn't win.
Place Only
When you back a horse to place, you are betting that it will finish in the top 2, 3 or 4 places. The number of places that are paid out depends on the bookmaker, and on the number of runners in the race. Occasionally, bookies will pay 5 places each-way on some feature races.
If you choose to back a horse to place you will get lower odds than you would backing it to win, but you do have a better chance of being right.
Forecast / Reverse Forecast / Tricast
In a forecast bet, you select two horses and predict which will finish first and which will finish second. A reverse forecast lets you pick two horses to finish first and second, but in any order. Therefore a reverse forecast gives you more chance of winning, but will offer lower odds than a straight forecast.
A tricast works in the same way, but in this case you pick three horses to finish first, second and third. This is obviously the most difficult bet to get right, but the returns are huge if you do.
More Information
That concludes our guide to the best horse racing bookies. We hope you have found this useful, and that you now feel in a better position to decide which betting site to join. Remember to check out our other online bookmaker reviews if you still need more help.
It's also worth reading these external website which offer more information on betting on horse racing.
British Horse Racing Authority – all UK bookmakers support the British Horse Racing Authority, which decides the rules of UK racing and regulates the sport.
Jockey Club Video – Watch replays of all races 20 minutes after the race has run. This is a very useful resource if you want to see how a particular horse performed with a view to maybe backing it in future.
BBC Horse Racing – We would not use the BBC for results as the bookies themselves are a better source, however for general racing news they are still probably the best choice.
If you found this article useful, please consider sharing it via any of your social media channels. Thanks for reading, and we wish you well with your racing betting.