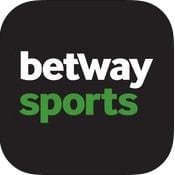 Betway is an online bookmaker that has been around for over 10 years. Recently they have obviously spent a lot of money on TV ads to increase their profile.
However, they have proved to be controversial, as several users have reported having bad experiences with them. You can real Betway reviews written by real customers further down the page. But first, we want to share our own experiences using Betway.
Which Bookie Betway Review

Unfortunately, our experience has not been good. One member of the Which Bookie team had his account closed by Betway with no notification or explanation. The reviewer had to contact Betway several times before getting a reply. Eventually, he was told that a "risk assessment team" had decided that his account was to be closed. They gave no reason for this, and we were told that we could not contact this team to discuss the matter.
Furthermore, Betway withheld the money in the account, and refused to pay out. Now fortunately for us, the sums involved were small. Therefore we could write it off and move on. But what concerns us is, if they're behaving like this towards the reviewers, how must they treat their other customers? We shudder to think.
Is Betway A Scam?
We are not saying that Betway is a scam. That would mean they were deliberately setting out to defraud all of their customers. But we certainly do not have any evidence of that.
However, what we are saying is that our own experience with betting at Betway has been very poor. Therefore we certainly cannot recommend Betway. And because we don't recommend you join them, we do not list their free bets on this site. But of course, others are free to agree or disagree. We'd love to hear your experiences as well, so please feel free to leave your own Betway review below.
The more feedback we get from our visitors, the better for all concerned. It really helps other users and contributes to the overall betting community. You need to know which are the best bookmakers, but also which to avoid!
Your Betway Reviews
The following reviews are written by real members of the Which Bookie community. So now you know what we think, you can see whether other people agreed. Here's how you rated Betfair.
"
I am another that has fallen for the betway scam and I wish I had read this review sooner. I have lost over £500 in deposits and winnings as they refuse to pay out and do not respond to my emails or helpdesk messages. I am going to have to complain direct to my credit card company but that will only get my deposit back they will still be stealing my winnings. AVOID THIS COMPANY.
"
"
I think you have been too kind on them. In my mind there is no doubt that this company are crooks. Keep asking me for ID even tho I have already sent it. Refused to honour my bonus. Refused to pay out. Now threatening to cancel my account and keep my money. Worst experience I have ever had. I have accounts at many other bookies and they are all fine. Betway are the only ones who treat their customers like this.
"
"
Can not recommend this company. Very bad experience.
"
"
A dishonest company that only exists to fleece every last cent from their customers. What more do you need to know? Just stay away.
"
Leave Your Betway Review