Which Bookmakers Let You Use PayPal?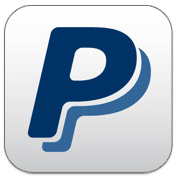 In this article, we look at why PayPal is an increasingly popular way of depositing and withdrawing from online bookmakers. We also have a list of the bookies that accept PayPal.
There are many advantages to using PayPal, which we'll look at later. But first, let's look at the list of which bookies accept PayPal payments.
List of Bookies That Accept PayPal
This is a full list of bookies where you can use your PayPal account for deposits or withdrawals.
Bookie
Accepts PayPal
Minimum Deposit
Withdrawal Time
Join

bet

365

No Minimum
Instant

Join Now   

Betfair

£5
12-24 hrs

Join Now   

Paddy Power

£5
1-4 hours

Join Now   

888sport

£10
2-3 days

Join Now   
These bookies will all allow you to deposit and withdraw money via PayPal. But it' not enough just to know which bookies accept PayPal, you may also want to know how long it takes to withdraw your winnings. To help you choose a bookie, we have also included information about minimum deposit amounts and withdrawal times. In both cases, the information shown relates to PayPal deposits and withdrawals. If you use other payment methods, the amounts and times may be different.
Advantages Of Using PayPal With Bookies
PayPal is the most popular online payment solution in the UK today. You can use it to purchase goods and services online. It's easy to use and has great built in buyer protection. But there is – or was – a drawback. For many years, PayPal did not accept online gambling transactions. This meant that you couldn't use it to deposit or withdraw from any online betting site. These rules have now changed, and more and more online bookies are now starting to accept PayPal for both deposits and withdrawals.
This is great news for you, because there are several good reasons why you might want to use PayPal for all your online betting transactions.
Fastest withdrawal times – bookies PayPal withdrawals are often faster than if you use credit card or bank transfer.
Low Minimum Deposits – As you can see in the table above, when you deposit with PayPal the minimum amount is usually less than £10.
Usually No Fees – Most bookies don't charge to deposit or withdraw with PayPal.
Safe and Secure – you won't have to reveal your credit card details, they stay safe within your PayPal account.
There may also be other factors to consider when you are choosing which bookmaker to join. For example if you're a fan of racing, you might want to consider other factors before deciding on the best horse racing bookie. Likewise, if you're a football fan, there are other reasons why you would choose a bookie for football betting. But now that you know which bookies accept PayPal, it should at least help you make your shortlist of bookies that you might like to open an account with.