Which Bookies Do Irish Lottery?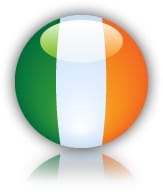 You can now play the Irish Lottery through selected online bookmakers. But which bookies do Irish Lottery games, and how do you play? This article will tell you exactly that.
The Irish Lottery has become very popular with punters in the UK over recent years. The advantage is that you get paid out at bigger odds for matching fewer balls. So it is a great way to turn a small stake into a big win.
List Of Bookies That Offer Irish Lottery
Bookie
Offer
Join

18+ Ts & Cs Apply. Click button for more details.

bet

365

Irish Lotto with 8 different markets

Join Now   

Paddy Power

Irish Lottery + Afternoon Daily Millions + Evening Daily Millions

Join Now   

CORAL

Irish Lotto with enhanced odds

Join Now   
You can play the Irish Lottery with any of the bookies listed above. If you're a fan of lottery games, this might be important when deciding which is the best bookie to join. Some also offer other lotteries such as the Spanish lottery, and some of their own games as well. With draws taking place every day, there are plenty of chances to go for a jackpot. Plus when you open an account at any of the betting sites listed above, you can also claim their free bet.
What Is The Irish Lottery?
So now that you know which bookies do Irish lottery games, let's take a look at what it is, and how to play. The Irish Lottery is a little different to the UK Lotto or Euromillions that you may be used to. You still choose lines, but on each line you can pick how many balls you want to match.
The more balls you pick, the higher the payout if you win. For example, matching just one number can pay 6/1, while 3 numbers gets you 650/1. These numbers are even higher at Coral, who pay enhanced odds on every line. Match 5 balls and you get paid out at a staggering 150,000/1.
While traditional lotteries have a fixed stake, the Irish Lottery lets you choose your stake on each line. So for example, you could choose to stake £10 on a 5 number line. If you win, your return would be £1.5 million.
How To Play The Irish Lottery
To play the Irish Lottery you will need to open an account at any of the bookies in the table above. In this example, we're playing at Paddy Power. However, you can of course choose any of the listed bookmakers and it will work the same way. Open an account with them and you can also claim their Paddy Power signup bonus when you join.
Play Irish Lotto at Paddy Power   
Log in to the Paddy Power website and choose the Lotto option from the menu at the top. Pick the Irish Lottery option, and the screen will look something like this…
In this example we picked three lines:
The first line has four numbers. We staked £1. If they all match we get £8001 back.
The second line has five numbers. We staked £1 again. If they all match we get £150,001 back.
The third line has just three numbers. If they all match, our £1 stake gets us a return of £676.
Once we're happy with the lines, choice of numbers and the stake, we just need to choose how many draws to enter. Once that is done, our bets are placed. So now we just sit back and wait for the numbers to be drawn to see if we've made our fortune!
So now you know which bookies do Irish lottery. You know how to play, and you know what the returns could be if you win. Now it's your turn! Choose one of the bookies listed above, open your account and try your luck. We won't even ask for a share of your winnings if you hit the jackpot….