Which Bookies Have Loyalty Programs?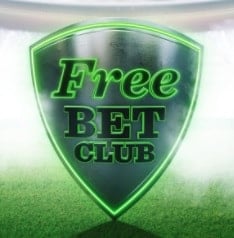 You can now get regular free bets from selected online bookmakers, by joining their loyalty schemes. But which bookies have loyalty programs, and how do they work? This article will tell you everything you need to know.
You might well be a member of a loyalty program already. Lots of different companies offer them, from supermarkets to credit cards. It's a way of saying thanks for being a regular customer. Now, some of the online bookies are also getting in on the act. But instead of giving you Nectar Points or Tiger Tokens, they reward you with free bets every week.
List Of Bookies That Offer Loyalty Programs
Bookie
Offer
Join

18+ Ts & Cs Apply. Click button for more details.

Paddy Power

Rewards Club - £10 Free Bet Every Week
New & existing customers - Any Sport - T&Cs Apply

Join Now   

RaceBets

Bet & Jet - £5 Free Bet Every Day
New & existing customers - Horse Racing - T&Cs Apply

Join Now   

Mr Green

Free Bets Club - £5 Free Bet Every Week
New & existing customers - Any Sport - T&Cs Apply

Join Now   

888sport

Free Bet Saturday - £5 Free Bet Every Week
New & existing customers - Football - T&Cs Apply

Join Now   
You can sign up for the reward programs at any of the bookies listed above, or you can even join them all. If you bet regularly, then this is a great way of claiming extra bonuses. So when you're deciding which bookie to join, this might be an important consideration. These offers are available to all customers, but as with all offers, Ts and Cs apply. This means you can still opt in to the reward scheme even if you already have an account. If you don't, you can also claim the sign up bonus when you join.
What Are Bookies Loyalty Programs?
So now you know which bookies have loyalty programs for existing customers, let's have a more detailed look at what they are and how they work.
In fact, each program will work slightly differently depending on the terms of the bookie that is offering it. But the general idea is the same. You place a certain number of bets each week that match specific criteria. In return, the bookie gives you a free bet. Not all bookies offer free bets to existing customers, so these offers are perfect if you already bet regularly.
The criteria will be determined by the bookie, and these will vary. Therefore it is very important to read the terms and conditions of the offer first. That way you will know exactly what you need to do to qualify, and exactly what you will get in return.
If you decide that you like the terms, you may need to "opt in" to join the loyalty program. Once you've done this, any qualifying bets you place will count towards the program's requirements.
How To Join A Loyalty Program
OK, so now let's look at an example. We're going to look at the Free Bets Club at Mr Green.
Please note that the terms of this offer are correct at the time of writing. However, these are subject to change at any time, and the bookie may also choose to discontinue the offer. Terms may also be different for the other loyalty schemes listed above. You should not rely on the details outlined in this example, as it is for demonstration purposes only. We're just trying to give you an idea of how bookie's loyalty schemes work.
OK, so by clicking on this link, or the relevant button in the list above, you will be taken to a page that shows the details of the loyalty program.
You can quickly open your free account by entering a few details in the form at the top of the page. But first, you should read through the key terms of this offer. These will always be displayed on the same page. So you just need to scroll down to the bottom to see them.
You can clearly see the terms that show how the free bet club offer works.
Key Terms & Conditions
You need to stake £25 or more each week on qualifying bets.
This can be one bet of £25, or several smaller bets totalling £25 or more. It's up to you.
Qualifying bets are single line accumulators with 3 or more selections, with combined odds of 2/1 or more. Basically, a treble that pays out anything over 2/1 (3.0) will qualify.
Bets can be on any sport.
If you meet these criteria, you will have a £5 free bet credited to your account by 7pm every Monday.
Free bets can be used for any bet, on any sport.
Remember, we must stress that these terms are correct at the time of writing, and that this is an example for demonstration purposes only. But hopefully, this gives you some idea of how they work, what you need to do, and what you can expect to receive.
Join Mr Green Now   
Bet £20 Get £10 For All New Customers
18+ Ts & Cs Apply
To open an account with Mr Green, click the button above. Or click here to go back to the list and get a reminder of which bookies have loyalty programs. If you regularly bet £25 or more each week, then why not get rewarded for it? So many big businesses these days just take their customers for granted. It makes a nice change when some of them decide to give something back…