Do Bookmakers Prefer Favourites To Win?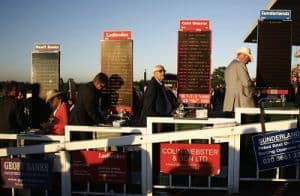 Many punters are unsure about what the bookmakers actually want to happen in a sporting event. Obviously, most of us are happier when the big name bookies don't make money, because that means the punters do!
So do bookmaker prefer favourites to win, or lose? Or doesn't it matter? Let's find out…
When Favourites Win
The main thing you need to remember is that favourites are favourites because most people bet on them. So whether it's horse racing, football, golf, tennis or any other event, the fact remains the same. If the favourite wins, most punters have a winning bet.
When you think of it this way, it's obvious that it is bad for bookmakers when favourites win. They may be paying out at shorter odds, but they're paying out to a lot more punters. And crucially, fewer punters have losing bets to compensate.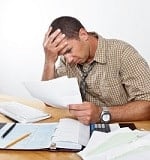 There are plenty of high profile examples of bookmakers losing huge sums of money when too many favourites have won. Royal Ascot in 2014 was one such example.
Also in 2015, horse racing bookies were braced for a £50 million loss after the first four favourites of the day won. Many punters had all the favourites in their accumulators, and the bookies were looking at an eye watering payout. Only Annie Power's fall at the last fence prevented the gamble from coming in, but the other results still made it a great day for the punters.
The same thing happens on a smaller scale every Saturday afternoon. Each week, many punters betting on football put a selection of favourites in their accumulator. If the favourites all win, the bookie pays out. They need at least one surprise result to make a profit.
When Outsiders Win
Some people wrongly believe that bookmakers lose money when outsiders win, because they have to pay out at big odds. However, this really misses the point. Because although a handful of people win at high odds, the vast majority of people didn't back the outsider.
That means all those losing stakes more than make up for the payout. Furthermore, punters who back outsiders tend to only use small stakes, because they don't want to commit much money to something that's so unlikely to happen.
So not only do bookies make a profit when outsiders win, there's another advantage. They also use the fact that some punters win at big odds as an excellent source of free publicity! Because there's no story that punters like more than to hear of someone landing a big win.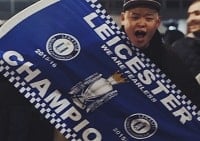 The best recent example of this was Leicester City winning the Premier League. You may remember there were all manner of news stories coming out about punters landing big wins.
Of course there was no mention of the fact that all those people who backed Chelsea, Man City or Man Utd with bigger stakes had all lost their money. The focus was on the few people who won. Great publicity for the bookies in question, even though they'd all made a nice profit overall!
Summary: Bookies Want Favourites To Lose
So now you know the answer. Bookmakers certainly do not prefer favourites to win!
They may pretend they don't like it when 5000-1 shots win, but they're secretly delighted. It's favourites winning that they really hate. So next time you see the favourite winning the Grand National, or all the big teams winning on a Saturday afternoon, spare a thought for the bookies. Although actually, we know you probably won't shed too many tears for them….