Are you looking to open an online betting account with Coral? Before you do, read our Coral bookmaker review to see if they are any good. You can then see the reviews left by other users, or even add your own…
Are Coral Any Good?
According to your reviews, the consensus seems to be that no, they aren't. Everybody knows Coral as a famous high street bookie and a well known household name. However, the online betting world is very different. There are some things that Coral do well, but some of their behaviour is extremely concerning..
Coral Odds & Betting Service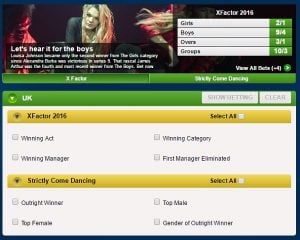 Just about every online betting site covers football and horse racing, but sometimes you want more.
To be fair to Coral, their market coverage is decent and they do offer odds on a wide range of sports and special bets including reality TV. But this isn't unique. There are several other online bookies who can compete with Coral in terms of the sheer range of betting options available.
New Customer Bonus
Coral's sign up offer is similar to many others currently on the market. Right now they have Bet £5 Get £20 for all new customers. It's competitive but nothing special. The bonus is probably designed to attract small time punters, as this is Coral's typical customer. The bigger and more experienced punters tend to bet elsewhere.
Coral Offers & Features
At first glance, Coral have everything that you'd expect from one of the best online bookies. They have live streaming, best odds guaranteed, acca insurance and much more. They also offer cash out in play. However, again you can get these same features at plenty of other bookies. It's all very well having these offers, but they're no use if they either cancel your bets or refuse to pay you.
Support
According to some of the Coral bookmaker reviews left by our users, support is the main area where they really need to do better. It seems that sometimes they are a little slow to respond to queries, and that some support staff need better training.
We've heard and seen countless examples of customers saying that the support staff were dismissive, unhelpful or downright rude. And when there are issues with payouts or bets being cancelled, the least you would expect is to get some answers.
Let's be clear, when you place a bet you are entering into an agreement with the bookmaker. You've honoured your side of the agreement, and you expect the other party to do the same. It does seem that Coral don't seem to feel that they need to stick to their agreements, and that's reason enough to take your business elsewhere.
Summary: Blacklisted

Our own experience with Coral has been far from perfect. There certainly need to sharpen up some of their customer service skills, but more worrying is the number of reports of them refusing to pay out or honour bets. We always listen to your reviews and feedback, and based on this we have no alternative but to blacklist them and recommend you stay away.
---
User Reviews
The following are genuine user reviews, which are written by real members of the Which Bookie community. So now you know what we think, you can see whether other people agreed. You can also leave your own review at the end. Here's how our visitors rated Coral.
★★☆☆☆

(

11

reviews )
Not one Of The Best
★★☆☆☆
"
We have tested Coral for many years over at The Best Bookies consumer group and they have never been one of the better performers. There will always be people complaining for various reasons, and it's only when you test them thoroughly for yourself that you truly appreciate that a good deal of the criticism is justified. They are not the worst bookie out there, at least they aren't a full on scam. But they are a long way from being the best.
"
early days but not good so far
★★☆☆☆
"
I wish I had read these reviews before I joined! Mainly I signed up for Coral because their free bet was perfect for a little strategy I had. It worked and then when I had money in my account they obviously did not want to pay out and made it as hard as they possibly could. I moved on and joined Sky Bet instead and it is 100x better. I will never go back to Coral now.
"
"
Corals have always been alright for me with mobile betting but havent tried the cash out as yet.
"
"
The worst customer service I have ever had. Not just from a bookie but from any business of any type, anywhere, ever. If you bet with them then don't say I didn't warn you because you will regret it.
"
"
A good solid online bookmaker with a lot of offers and loyalty bonuses. I have accounts with most of the online betting sites but there are only 5 that I use regularly and Coral is one of them.
"
"
For me corals are ok but they could do more for their customers like improve the app. The offers are good and the odds are pretty much average so nothing against them just not sure they stand out from the crowd as much as they could do.
"
"
Those people awarding Coral more than one star I assume you have never had to use their support. I was literally speechless at their incompetence. I was better off before I had to contact them because at least my blood pressure was lower. One star is too much for these complete and total morons. I will never, ever bet with Coral again and I bitterly regret having ever joined them.
"
"
They refuse to honour your bets and support literally does not want to know. What's the point of betting with them if they refuse to honour it?
"
"
Honestly I am getting the worse service I ever had at Corals they are clue less and they do not care about there customers one little bit. I would advice anyone do not join them ever.
"
"
yeh coral are a pretty good craic but I dont give 5 stars easily!! not got any complain about them tho.
"
refuse to answer queries, then misinform
★☆☆☆☆
"
couldnt leave a 0 star. suspended my account and refused to give me a reason, just demanding my info, refused that for their attitude. ended up having to email ceo to get anything done, (twice). refused to answer if i was hacked or not. suddenly told it was an age check thing. then when i finally got unsuspended, found out i had been hacked, money was refunded at no time was i ever told about the hack, or even acknowledge me after i saw history incompetent, liars, any company where you have to contact ceo is not worth using
"
Leave Your Coral Bookmaker Review
Enter your rating and feedback below. Your e-mail address will not be published.