Football Association Ends Gambling Sponsorship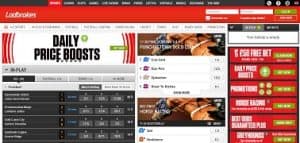 The English FA have taken the decision to end its sponsorship deals with all gambling companies, according to a report on their website.
This will involve terminating a lucrative long term deal with Ladbrokes. Also, the FA will no longer form official partnerships with bookies and betting websites in the future.
Conflict Of Interest
It is thought that this decision comes as a result of a possible conflict of interest surrounding the rules on players gambling. In particular, the recent case of Joey Barton who received an 18 month ban. It was felt that the FA could not impartially adjudicate on such disciplinary matters while maintaining commercial relationships with the bookies themselves.
Individual Club Deals Unaffected
The decision applies only to the FA itself, not to the Premier League or to any individual club. Many clubs have official betting partnerships, and in fact last season (2016/17) big name football bookies were the main shirt sponsors for 11 different top flight teams.
The BBC states that:
There could now be increased pressure to end this, and to limit the promotion of gambling around football via broadcast programming too.
However we personally feel that this is unlikely. Particularly since some bookies such as Bet365 have even deeper ties with certain clubs – in their case Stoke City. When you start to try to intervene in such arrangements at a late stage, it's hard to draw the line at what is and isn't allowed. To attempt to do so would almost certainly end in a long and complex legal battle.
There have been very strong links between football and betting for a very long time, just as there have between betting and other sports such as horse racing. While those who do have a gambling problem should be offered all the help and support they need, it should not prohibit those who bet recreationally from doing so.