Online Betting Sites Investigated By CMA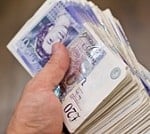 The UK's Competition and Markets Authority has decided to launch an inquiry into whether online betting companies treat their customers fairly, according to a report from the BBC. The investigation will focus on the terms and conditions attached to various promotions that betting sites offer to customers. This follows complaints that certain sites offer attractive promotions where in truth the customer has little chance of winning.
The gambling industry has pledged to co-operate with the investigation. It could result in action being taken against certain sites which break the rules. This suggests that it is not an industry wide problem. Some sites stay within the rules and promote their offers properly, others don't.
We Say….
This news isn't particularly surprising. We already know that some bookmakers, casinos and other betting sites are more trustworthy than others. That's why we provide our bookmaker reviews where we share our experiences, and which also allow you to share your own experiences with others.
Based upon our knowledge of the various betting sites, we are also in a position to advise which bookmaker is best in a number of areas, such as football betting, cash out in play or virtual horse racing to name but a few. We urge all users to read these reviews before you join any bookmaker or accept any offer. Get the real story before you fall for any marketing hype.
The most common sign up promotion that any bookmaker offers are free bets, and again some betting sites are reputable and others aren't. We publish a list of the bookies that offer free bets, but you may notice that not every online bookmaker is on there. Why not? Simply because we only feature the bookies that are honest and reliable. There is no point in signing up for an offer if you're never going to get it.
The CMA investigation is good news because it will in theory force all betting sites to play by the rules. But the good news is that some already do. If you stick to reading the reviews before you sign up, you can be confident that you're joining a bookie you can trust.