What Are Sky Bet Price Boosts?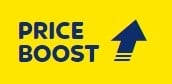 If you know anything about betting, you'll know that they key to making profit is getting the best odds for your bets. Some people believe that the latest Sky Bet price boosts will help them achieve this. Unfortunately, this is rarely the case.
A price boost is a particular bet on which the bookmaker has decided to increase the odds. For example, you may see a first goalscorer bet enhanced from 5/1 to 7/1. Or you may see a favourite in horse racing boosted from 11/10 to 5/4. These sort of offers give you a slight boost to your winnings, but the downside is that you have to place the bets that the bookmaker specifies.
And this is the problem. You have to ask, why have Sky Bet decided to increase the price on this particular bet? Is it for your benefit, or theirs? Because at the end of the day, predatory bookmakers like Sky Bet don't tend to do you any favours unless there is an ulterior motive.
What tends to happen, particularly at Sky, is they do price boosts on bets that they think have no chance of winning. Either that, or they pick bets or horses that aren't attracting enough money in the market, so it's a way of balancing their book.
You can find price boost offers at all of the most popular online bookies as well. Some are better than others, and most are better than Sky. So we definitely recommend that you shop around.
Where To Find Today's Sky Bet Price Boosts
Because the enhanced prices on offer change every day, you need to keep checking their website. Although we recommend that you don't.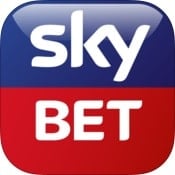 The positive thing about the Sky Bet price boosts is that they are available to all customers, every day. The bad news is that they deliberately pick bets that they don't think will win. There are other issues with Sky Bet that you should also be aware of, so make sure you read the review before you make the mistake of joining them.
In general, some price boosts are useful, but only if they are available on a bet you were going to place anyway. So whether you bet on football or horse racing, you'll always find an offer that gives you that little bit of extra value on popular bets. Therefore it makes sense to check on other bookmaker's price boosts first. You never know what's going to be on offer!