What Are Sky Bet Price Boosts?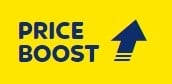 If you know anything about betting, you'll know that they key to making profit is getting the best odds for your bets. One of the best ways to achieve this is to take advantage of the latest Sky Bet price boosts.
A price boost is a popular bet on which the bookmaker has decided to increase the odds. For example, you may see a first goalscorer bet enhanced from 5/1 to 7/1. Or you may see a well fancied favourite in horse racing boosted from 11/10 to 5/4. These sort of offers give you a slight boost to your winnings, but the downside is that you have to place the bets that the bookmaker specifies.
You'll find offers like this every day at Sky Bet. But it's not unique to them. You can find similar offers at all of the most popular online bookies as well.
Where To Find Today's Sky Bet Price Boosts
Because the enhanced prices on offer change every day, you need to keep checking their website.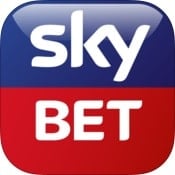 The great thing about the Sky Bet price boosts is that they are available to all customers, every day. The bad news is that they deliberately pick bets that they don't think will win. There are other issues with Sky Bet that you should also be aware of, so make sure you read the review before you join.
Price boosts are useful, but only if they are available on a bet you were going to place anyway. So whether you bet on football or horse racing, you'll always find an offer that gives you that little bit of extra value on popular bets. Therefore it makes sense to check on today's price boosts first. You never know what's going to be on offer!