Which Bookies Do Not Limit Your Bets?
For most gamblers, their main concern is making a regular profit from their bets. But for those that do win regularly, there's another problem. The bookmakers don't like players who win, and some have been known to refuse bets. Some may even go further and limit your account, or even close the account altogether, if you win too much. So how can you avoid this? Which bookies do not limit you if you win? Let's find out…
Betting Exchanges Never Restrict Your Account
If you want to be 100% certain that your account will never be limited, restricted or closed, you need to use a betting exchange. At exchanges such as Betfair, you can
win as much as you like
, as often as you like, and they will never do a thing to stop you.
Why? Because it's not their money you're winning! When you use a betting exchange, you are betting against other people. The exchange makes a profit by taking a small commission from the winner. So whoever wins, the exchange still makes their money. This means that stopping people who win is not in their interests, so they obviously don't do it.
Join Betfair Now   
£100 in Free Bets For New Customers
18+ Ts & Cs Apply. New customer offer. Place 5 x €10 or more bets to receive €20 in free bets. Repeat up to 5 times to receive maximum €100 bonus. Min odds 1/2 (1.5). Exchange bets excluded. T&Cs / wagering reqs apply.
That's why all the big players, the guys who who earn seven figures a year from betting, all use Betfair. And so should you.
If you have had a problem with your bets being restricted or your accounts being closed – or if you think you might have that problem – then act now. Switch to Betfair and the problem will never arise.
How To Stop Bookies Limiting Your Account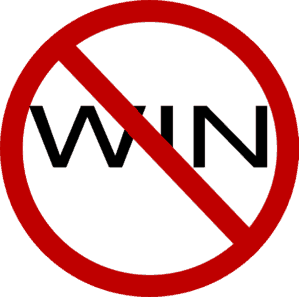 If you're determined to stick with the regular bookmakers, then you need to be prepared for the fact that many of them can and do limit. Unless you're winning regularly, this may not be a problem for you, but it can still happen.
There are certain things that bookies look for which will trigger an automatic restriction on your account, even if you're not winning. However, there are certain steps that you can take that will make this less likely to happen. So let's take a look at what you can do…
3 Steps To Stop Bookies Limiting You
Bet in whole numbers. Bookmakers don't like punters who do arbitrage betting. And the best way to spot an arber is that he generally bets a very specific amount. If your account shows a lot of bets that are £93.51 or £82.15 then you will be marked out as an arber. So don't do it. Bet in nice round numbers, preferably multiples of £5. That will make you look like your average mug punter, which is the kind of guy the bookies like.
Lose Some Bets Deliberately. If your account is being limited for winning, then start losing! It sounds strange, but remember you could always lay the same bet on Betfair to get your money back. Although you might ask, if you have a Betfair account to do that then why not just use it to place your back bets in the first place. And if you don't, open one.
Play At The Bookies Casino. If you only bet on sports, and generally win, you'll be marked out as a professional punter pretty quickly. If you mix this in with a few spins of roulette or a few hands of blackjack, you're more likely to look like a mug. The bookies prefer mugs.
Taking these steps will help you appear like a normal punter and keep you from under the radar of the bookies. It means you're less likely to be limited, but it's not foolproof. Plus it will cost you time and money. And there really is no need to bother. Now that you know which bookies do not limit your account, it is much quicker and easier to use those instead of trying to convince the others not to ban you.