Will Online Betting Affect Your Credit Score?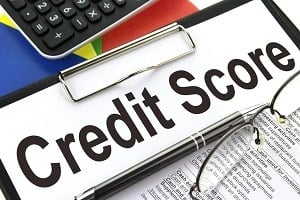 We received this question from Neil in Cumbria, a long time Which Bookie reader. Neil contacted us to ask:
I regularly bet online and mostly I use a credit card for deposits and withdrawals. Someone at work said that this would show on my credit history. I wasn't sure whether to believe him but just thought I would check. So will online betting affect my credit score when it comes to applying for loans or a mortgage?
This is a rumour that we've heard people circulate before. So we're delighted to be able to set the record straight.
Fact: Online Betting Does Not Affect Credit Score
Neil was right to be sceptical, because his work colleague is wrong. The truth is that online betting won't have any affect on your credit score.
Online betting is a mainstream, normal pastime that is enjoyed by millions of people worldwide. When you choose to use your credit card as a payment method at one of the leading online bookies, it is really no different than anything else you might choose to spend your money on.
Your card issuer would not share the fact that you're betting with anyone, and even if they did, it would not be considered as a negative factor by any other lender or financial institution.
The same applies if you use any other payment method – for example, if you deposit and withdraw using PayPal.
So What Would Affect Your Credit Score?
There are several factors that do affect your credit rating, but choosing to bet with an online bookie is not one of them.
The only way you could run into issues is if you don't make your credit card repayments on time. But of course, that would apply no matter what you used your card for. So as long as you can manage your payments, you won't have any problem with your credit score.
Of course, the way to make sure that this doesn't become a problem is to remember the main rule of online betting: never bet money that you can't afford to lose.
So next time you hear somebody claim that online betting is bad, and that it can affect your credit, you can confidently tell them that they are wrong. And if you were worried about whether it was safe to sign up at an online bookmaker, hopefully we've been able to set your mind at ease.
References