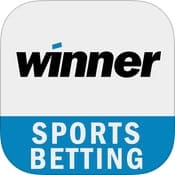 Winner is one of several new online sportsbooks that have opened over the last few years. Unfortunately, as you'll see from our Winner Bookmaker Review, they won't be getting our recommendation any time soon.
Ever since they opened, customers have been complaining about Winner. The main issues we have heard of include the following:
Refusing to pay out winnings.
Continuously asking for documentation, ID, proof of address even when it has already been sent.
Failing to honour free bets.
Closing accounts with no reason given, and witholding funds.
Poor customer service, ignoring e-mails.
Obviously, we were very concerned about hearing these reports. But we did want to test them out for ourselves in order to create a fair and balanced review. The truth is, based on our own experience we can confirm that all of the above is true.
Do Winner Refuse To Pay Out?
In our experience, yes they do. We opened an account and managed to accrue some profit, so we tried to cash out. However, this was unsuccessful. The current situation is that Winner owe us over £500 and are refusing to pay.
Do Winner Close Accounts?
We think so. Our account appears to have been closed, however we didn't get any notification from them. So we're not sure if it is actually closed. We only that we can't log in and can't get a reply from them.
Is Winner A Scam?

It's hard to say for sure, but the evidence doesn't look good. Everything that we have heard from users has been very concerning. And our own experience only serves to confirm that what others are saying is true.
Howevr, what we can say for sure is that we cannot recommend that anybody join Winner. There are plenty of good bookmakers around, so please join one of those instead. We don't want anybody else to end up out of pocket as we have. They may call themselves Winner, but it's their customers who end up the losers.
Your Winner Bookmaker Reviews
Do you have any experience of betting with Winner? If so please leave your reviews below. Leaving your feedback helps other members of the Which Bookie community.
Worst Bookmaker Ever
★☆☆☆☆
"
Everything you said is true. Everything you heard from other people is true. Simply the worst, most corrupt, massive scam of a company. Cannot believe they are still allowed to operate in the UK after they blatantly steal from their customers they should be shut down and their owners should be jailed for fraud.
"
"
winner stole my money they dont pay out and they dont answer me on email or suport desk avouid this company there crooks simple as!!!
"
"
Thank you for telling the truth about Winner. They are probably the worst and most corrupt betting site on the entire internet. I cannot believe I see some other review sites recommending these con artists. I wish I had never been persuaded to join them and it is just unfortunate for me that I did not read some honest reviews first otherwise I would never have wasted my time and money.
"
"
Do you like to have your money stolen? Do you enjoy being treated like an inconvenience by so called support staff, or just being ignored altogether? If so then Winner is the bookmaker for you. They are the most disgusting company I have ever come across and I just wish I had read some reviews before I wasted my time and money with them. I hope more people read these reviews and I would urge everyone to share them on social sites as I have done. If everybody knows what their like then they will go out of business and that will be exactly what these scumbags deserve.
"
Leave Your Winner Review